NOVEMBER 24, 2018 SCMP


RAQUEL CARVALHO


MARCELO DUHALDE
As Chinese gangs, Latin American cartels and Nigerian brokers widen their international networks, a rising number of vulnerable women and children are being tangled in their web.
It was one of those hot summer days in early August when the skin has no rest from the burning sun, drier than usual. Daniela, from Venezuela, was landing for the first time in Hong Kong, wearing a black jacket, white shirt, bell-bottomed jeans, and high heels.
She was pregnant, but that wasn't all she was carrying. Strapped to each of her legs were four packs of cocaine.
As hard to bear as the drugs Daniela claims she was forced to bring in were her memories – of days of rape and mistreatment. Like a river of fear and pain, the sweat was running from her head down her neck, hitting her belly button.
Her panic ended at the border in Hong Kong. But a new nightmare was to begin right there.
She claims she was coerced by two Nigerians to board a plane in São Paulo – Brazil's most populous city – which after a stopover in Abu Dhabi was bound for Hong Kong. Soon after she landed in the city, police found that she was carrying almost 2kg of cocaine, with an estimated retail value of over HK$2 million.
Daniela – not her real name – had been told that whoever was waiting for her in Hong Kong would recognise her face. She never got to meet that person.
Chinese criminals, Latin American cartels and Nigerian brokers have been forging ties and widening their international networks. While increasing amounts of cocaine from Latin America are arriving in Asia via shipping containers or through drug mules, criminal organisations are buying chemicals from China to feed the demand in the United States and Canada for drugs such as fentanyl – an opioid for treating pain that is also widely used recreationally.
As this sort of illicit bilateral trade booms, a rising number of vulnerable women – just like Daniela – and their children are being caught in between.
COLLATERAL DAMAGE
Jaime – not his real name – doesn't understand the glass wall separating him and his mother from This Week in Asia, with phones as our only means of communication. He was born in a high-security prison in Hong Kong, far from the playgrounds and endless hours of cartoons that most children of his age get to enjoy. The prison's visiting room is a rare chance for him to get a glimpse of those living outside.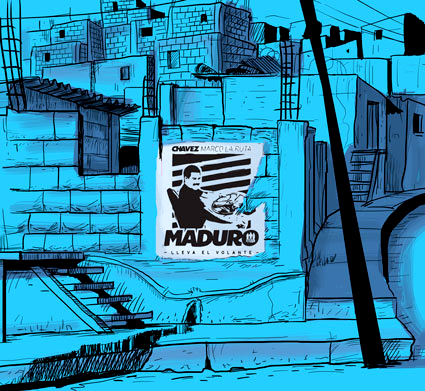 When Daniela was convicted and sentenced to 25 years in jail, her son became collateral damage in an illicit business that makes between US$426 billion and US$652 billion every year, according to Washington-based think tank Global Financial Integrity.
To explain the circumstances of Jaime and his mother, we need to go back in time and land in Caracas, Venezuela.
It's 2015. The crisis in Venezuela had started unfolding a year earlier, with plummeting oil prices and a shortfall of foreign currency. Prices were going up and imported goods were increasingly rare.
As a veterinary assistant at a clinic, Daniela was leading a fairly quiet life at the time. She was sharing a house with her boyfriend and her first son. "I was looking to make extra money because I was expecting a second child. And I wanted to learn something new," she said.
Daniela, who had studied marketing and publicity, eventually saw an online job ad that would entail buying phones in Brazil and selling them in Venezuela – and she would get to keep a percentage of the sales.
Read: Can Myanmar meeting stop the tide of meth 'flooding' the Asia-Pacific?
From behind bars, she tellsThis Week in Asia how excited she was about working abroad. "I have always enjoyed trying new things … The idea was to spend 20 to 30 days in Brazil. The owner of the company told me I would get paid in US dollars."
Everything seemed legitimate. She even recalls her plane tickets bearing the name of the company that hired her.
But upon arrival in São Paulo, two Nigerian men bundled her into a car and took her to a flat in a run-down neighborhood. The woman who had recruited her and accompanied her on the trip had vanished by then.
What happened in that flat still makes Daniela's voice tremble. "It's hard to talk about this," she said, clutching her chest, while her child holds her hand.
Daniela said she was raped several times a day by both men, beaten and given little food.
"The room where they put me had no lock [on the] inside. I could not escape," she said. "I think another girl was being kept in the same flat because I once heard her screaming and crying. I tried to communicate with her but she never answered, probably out of fear."
Her family in Venezuela was also threatened. "They called my grandmother right in front of me," she recalled, fighting back tears.
After about 15 days, she was told to swallow capsules of cocaine. "But I couldn't. I was pregnant and they were so big … So I was beaten up," Daniela said.
The men then decided she would travel with the drugs strapped to her legs.
According to security experts, drug traffickers sometimes send several drug mules on one flight and are willing to sacrifice one or two to the authorities to get the others through. Daniela did not know anyone else on her flight, but she believes she was set up to fail.
THE APPEAL OF ASIA
Karen Laidler, director of the Centre for Criminology at the University of Hong Kong, said the penetration of Latin American drug gangs in Asia was "definitely happening". It is not hard to understand why. One just needs to think like a businessman: where there is demand, there will be supply.
"Cocaine comes from Latin American sources and it's coming to places like Hong Kong … At the most basic level, there seems to be a rising demand for it," Laidler said. "Ketamine was the defining drug of Hong Kong for several years and that really has changed. Meth and cocaine are the two drugs that people are using now."
The question as to how the appetite for different drugs has evolved is hard to answer. "It's really about the diversification of any market, if you think of it at a broader level. And how purity levels change," Laidler said. "If you think of ketamine, the purity levels really went down and many people realised the health problems that came with it. The ketamine users have also aged, so the type of drugs that have become of more interest to younger people tends to change as well."
Looking at the broader region, Jeremy Douglas, Bangkok-based representative for the United Nations Office on Drugs and Crime for Southeast Asia and the Pacific, notes that the Asian market is still dominated by methamphetamine – commonly referred to as meth or ice – and heroin. "Especially methamphetamine, we see that in the Chinese treatment data," he said.
Cocaine connections
"But cocaine is in the region, mostly for the rich upper class, because it's much more expensive. It can be found in the party scene in Bangkok, Hong Kong, other major cities in south and eastern China, like in Shanghai and Beijing."
The latest World Drug Report, released in June by the United Nations Office on Drugs and Crime, describes Asia and Africa as emerging hubs for cocaine trafficking and consumption. Cocaine busts have been seen across Asia and in some unexpected countries, such as Myanmar and Cambodia.
Although dozens of drug mules are used every year to move the product, the largest consignments of cocaine are not getting to Asia in planes, but in ships.
Global container port volumes were up by 6 per cent last year, according to UN data. As the amount of cargo moving across the Pacific and around the world continues to increase, the opportunity to smuggle through ports also grows, while inspection rates remain relatively low.
Cities like Hong Kong and Shanghai, Douglas notes, have major container ports. "The chances are better than putting it through the airport with passenger screening, which is higher risk."
PROFITABLE CONNECTIONS
For their trade to run smoothly, drug kingpins know they need allies – from other gangs as well as within law enforcement agencies and the political elite. These connections run much deeper and go far beyond Netflix series such as Narcosand El Chapo, which recently brought to screens the lives of two former top drug lords.
Such links traverse geography and time. Those between Latin American cartels and Asia-Pacific criminal networks stretch back at least to the 1990s, when the cartels started importing ephedrine and pseudoephedrine – the primary chemicals needed to produce methamphetamine – from Asian countries, including China and India.
Among the most notorious in the trade was Ignacio "Nacho" Coronel Villarreal, who was dubbed the "King of Crystal" for his crucial role in producing and trafficking methamphetamine. He was a close associate of Joaquín "El Chapo" Guzmán, boss of the deadly Mexican drug cartel Sinaloa.
Nacho was killed in 2010, while El Chapo was handed over to the US authorities in January last year. His trial began this month in Brooklyn amid tight security measures.
Other Mexican syndicates, such as Colima in the 1990s and, most recently, Jalisco New Generation, have also been described as important players in the meth market – an essential moneymaker for many cartels.
But there was one particular arrest that shone a light on the murky links between Latin America and Asia – that of Zhenli Ye Gon, a Shanghai-born businessman with Mexican citizenship, who had assets including US$205 million in cash seized in 2007.
US prosecutors accused Ye Gon, the former owner of the Mexican pharmaceutical wholesaler Unimed Pharm Chem, of importing chemicals from China that syndicates allegedly used to produce methamphetamine.
His arrest was part of high-profile money-laundering investigations by American authorities at banking giant HSBC and the Las Vegas Sands casino company. But Ye Gon denied the multiple charges he was facing, and the case collapsed in 2009 after witnesses refused to testify. He was extradited two years ago from the US to Mexico, where he remains.
Several other signs of strengthening illicit connections between Latin America and Asia have emerged in recent years.
In 2013, for instance, three people believed to be associated with Sinaloa were arrested in the Philippines. It was unclear how the cartel had entered the Southeast Asian country, where Chinese and West African drug syndicates were already operating. But local authorities said it was the first time they confirmed the presence of Mexican gangs – and they suspected that Chinese syndicates were involved.
"It's like a partnership," said then-Philippine National Police director general Alan Purisima, according to local media reports. "One of the Mexicans would initially finance the operations and run the illegal business later on."
Those arrests were unlikely to be the very beginning of such illicit cooperation, nor did they dictate the end of it.
A report by the Mexican attorney general's office, also released in 2013, highlighted that the 14K and Sun Yee On triads in Hong Kong were supplying the Sinaloa cartel with raw materials for the manufacture of meth.
Two years later, Philippine authorities arrested top Sinaloa member Horacio Herrera Hernandez in a US$255,000 buy-bust operation in Metro Manila.
Much has changed in the country since President Rodrigo Duterte was elected and made the war on drugs his priority. But the presence in Asia of the group considered Mexico's most influential syndicate and the connections between international criminal networks have shown no signs of waning.
In 2016, Australian authorities raised concerns about the Mexican cartels' level of sophistication as well as their deepening ties with Chinese and Southeast Asian criminal groups. This was evident in the increased supply of methamphetamines and cocaine to criminal groups that sell drugs in Australia.
There is little doubt that Mexican cartels' incursions into the Asian market, and their global expansion in general, are motivated by profit. The price of cocaine can reach 10 times its original value when transported from one country to another.
Not only does cocaine gain value if it is moved, but its overproduction also requires new places for it to be distributed. According to a September report by the UN Office on Drugs and Crime, the production of cocaine in Colombia hit record levels last year, having increased about 30 per cent.
"There's an excess of cocaine – the production is up and if Europe and the US are saturated, they will be pushing it into other markets. Asia has a rising disposable income and potential for growth, which is very good for traffickers," said UN expert Douglas. "They are just like any other business. They will look at the market and the potential for making money in Asia, and they will be shipping it here."
THE U.S. OPIOID CRISIS
But while cocaine is coming in, the precursor chemicals produced by thousands of labs in China and elsewhere in Asia are hitting overseas markets hard, in particular the US, Canada, and Australia.
Last year alone, overdoses caused by fentanyl – a painkiller that has made its way into the heroin supply – killed more than 29,000 people in America, according to the US Centres for Disease Control.
Most fentanyl on US streets is believed to be illicitly sourced or manufactured in China and Mexico. According to experts, Mexican cartels are using previously established drug networks to distribute the synthetic opioid, which is considered 30 to 50 times more potent than heroin. But while bulk quantities have been smuggled into the US across its southern border, some is also being shipped directly from China through the US Postal Service or private delivery services, as well as via Canada.
Evan Ellis, research professor of Latin American studies at the Strategic Studies Institute of the US Army War College in Pennsylvania, said Chinese and Mexican cartels were now competing for the US market – but they have also complemented each other's businesses.
"Many of these networks started out as networks from Mexican cartels who had contacts in China, so they would import first the chemicals – in some cases the whole drugs. But as the Chinese criminals have become more sophisticated, they also started developing options to work directly with clients in the US," he said.
In October 2017, US authorities announced their first-ever indictments of Chinese nationals for fentanyl trafficking, charging 32 people.
Other than China, which has the largest industrial base in Asia, evidence of fentanyl production or transit has also been found in India, Pakistan and Thailand, according to the UN.
This comes against a backdrop of a boom in synthetic drugs in Asia, including meth and ketamine, as syndicates look into diversifying their production. Fentanyl is seen by experts as an emerging threat, because it is relatively easy to produce, there is a pre-existing market for it and it is highly profitable.
US President Donald Trump took to Twitter in August blaming China for the fentanyl overdose epidemic in America. Chinese authorities described Trump's comments as "irresponsible" and "completely unacceptable".
"There seems to be a lot of blame going around. Clearly there should be more control, there is probably more that the Chinese government could do, but frankly, it's also a US responsibility to do everything possible to fight demand," Ellis said.
The expert said the extending criminal ties would create both an opportunity and a challenge for China-US-Latin America relations.
"To operate effectively against criminal bands you have to expose information you have about each other's corrupt politicians, criminal techniques, maybe even data on individuals," he said. "I see this as an opportunity to do things productively together, but I think with that come a lot of risks and mistrusts."
Ellis notes that authorities face a number of obstacles to efficiently combat this type of crime. For instance, the lack of Chinese-speaking officers in the Latin American police force allows some of these networks to go undetected.
"As these ties grow, it is a vulnerability that I am not sure Latin America is ready for," he said.
Flows of methamphetamine and other synthetic drugs
THE MONEY "CLEANERS"
Asia, in particular China, is not just a potential market to place drugs or source chemicals. It has also been used to hide dirty money, scrub it clean and then pump it back into the pockets of illicit actors.
"Mexican and Colombian cartels have gone 'global' using companies and financial institutions in Hong Kong and mainland China to launder the proceeds of their drug trade," said Celina B. Realuyo, an expert member of the Global Initiative against Transnational Organised Crime, in a study published last year.
Three Colombian nationals – Henry Poveda, Christian Duque-Aristizabal and John Jairo Hincapie-Ramirez – were accused in the US in 2015 of running a worldwide money-laundering operation based in Guangzhou, a southern Chinese city just a few hours from Hong Kong.
Court documents said the Guangzhou enterprise had laundered at least US$5 billion through bank accounts in Hong Kong and mainland China on behalf of drug-trafficking organisations in Mexico and Colombia. According to US prosecutors, currency exchange houses, casinos, export companies and factories received billions of dollars.
The scheme involved purchasing counterfeit goods in China, which were then shipped to Colombia and elsewhere for resale.
"Mexican cartels like Sinaloa and Jalisco New Generation are making huge profits selling cocaine in Hong Kong and the Asia-Pacific market. As a result, Chinese financial institutions are becoming major launderers of illicit proceeds and are under increasing scrutiny," Realuyo observed in her study about terrorism, crime and corruption in the Americas.
Chinese nationals have also been found abroad facilitating operations for Latin American cartels. In October last year, Colombian authorities dismantled a complex money-laundering racket, involving Chinese citizens and the Mexican Sinaloa cartel, according to the Spanish-language newspaper El Tiempo.
Undeclared goods worth US$88 million were seized in what was described as a major blow to an illicit business involving at least 20 companies, 17 of which were run by Chinese nationals. The operation also found that syndicates were placing Chinese citizens, sometimes without visas, in Colombia to give the appearance they were running legitimate businesses.
In May this year, six Chinese nationals were also arrested in Mexico City on suspicion of being part of a money-laundering ring linked to several criminal organisations.
A recent report published by the US Drug Enforcement Administration, known as the DEA, described the Asian syndicates in the US as playing "a key role in the laundering of illicit drug proceeds". These organisations "contract their services and, in some cases, work jointly with other criminal groups, such as Mexican, Colombian, and Dominican transnational gangs".
It also said that money-laundering tactics employed by Asian criminal organisations generally involved transferring funds to and from China and Hong Kong, using front companies as part of their international money movement schemes.
According to the report, the shift towards Chinese and other Asian money couriers is believed to be partly due to the relationship created by the large volume of licit and illicit trade goods and chemicals imported from China.
Ellis, the professor of Latin American studies, also noted that legitimate business connections have made room for criminal activities to flourish.
"When Bank of China established itself more broadly in Panama and ICBC [Industrial and Commercial Bank of China] establishes itself in Argentina or China Construction Bank in Brazil … The creation of those financial networks creates opportunities for criminal groups to do money laundering as well," he said.
"There is a scary amount of potential for expanding the relationship between Latin American groups and other transnational groups."
This comes as Chinese businesses grow their footprint in Latin America and Caribbean countries, with Beijing increasingly devoting attention to that part of the world. For example, in January, the Chinese government announced the region would be included in the "Belt and Road Initiative", which involves billions of dollars in infrastructure projects across several continents.
Meanwhile, Asian transnational gangs "will likely continue to expand their relationships with Mexican and Colombian transnational crime organisations in furtherance of their drug and money laundering operations in the United States and abroad", the DEA report warned.
NIGERIAN BROKERS
The connections between Asian and Latin American criminal organisations are complex enough. But there are other players who also seem to take an important – although not as obvious – stake in the game.
Security sources, observers and drug mules repeatedly mentioned the role of Nigerian syndicates in the transnational drug trade. They are often described as unscrupulous and ruthless brokers, who sometimes liaise between Latin American and Chinese gangs – and they can be found pretty much everywhere. Sources have mentioned their presence in places such as São Paulo in Brazil, Bangkok in Thailand, and Hong Kong.
"Nigerians have been linked to several seizures in very obscure places, such as Bangkok airports, Cambodia airports, Indonesia, the Philippines … There have also been many people deceived by Nigerians in romance scams in many of these countries," UN expert Douglas explained.
"Nigerians are not the producers of cocaine, obviously, they are going to be middlemen, brokers, arranging mules to carry the product for them … Their role is to move product," he said. "West African criminal gangs are incredibly opportunistic. All criminal gangs are, but they are even more so … They are very entrepreneurial. But they themselves are not often caught as couriers."
John Wotherspoon, a Hong Kong-based Catholic priest and advocate responsible for several international anti-drug awareness campaigns, has gathered information from the mules he has talked to. He argues that Nigerian drug dealers have played a key role in the drug trade in places such as Brazil and Hong Kong.
"I have been told that they rape not only the women but also the men [to turn them into drug mules] … And sometimes they have up to 10 people on one plane," he said.
A source who has investigated the matter said Nigerians were likely to be connected to the 14K triad in Hong Kong. That does not come as a surprise, as the presence of Nigerian gangs has been felt elsewhere – even in places where local mafias have a strong presence.
In Italy, for instance, authorities recently raised concerns over Nigerian syndicates running sex and drug rackets in areas where the local mafias didn't have full control. They are allowed to operate as long as they pay protection money to the local syndicates or give them a share of their drug and prostitution profits.
Wotherspoon said he was aware of two main foreign gangs in Hong Kong. "One is a Nigerian cartel based in São Paulo and another is a Colombian cartel based in Pereira," he said.
Pereira, a mountainous city in western Colombia that is home to several gangs, has been listed as one of the top 50 most violent cities in the world. "They say that Hong Kong belongs to Pereira as far as the Colombian drug lords are concerned – it's an open secret," Wotherspoon claimed.
For traffickers, Hong Kong is seen as a convenient base in Asia, considering its easy in-and-out access for many passports, business-friendly environment and proximity to mainland China.
A spokesman for the Hong Kong Customs rejected what he described as "rumours".
"The department disagrees with such unfounded allegations," he said, arguing that Customs adopts a zero-tolerance stance on narcotic-related criminal activities, and that it "conducts in-depth, sophisticated and careful investigations into each case".
FROM SAO PAULO TO THE WORLD
Brazilian's most populous city emerges as a key point from which many drug mules depart to Africa, Europe and Asia. São Paulo-Guarulhos International Airport is one of the busiest in South America, with more than 3.1 million people going through it every month and hundreds of worldwide connections a day.
A spokesman for the federal police at the airport said the trend could be explained by the country's proximity to Bolivia, Peru and Colombia – all major producers of cocaine. "That facilitates the traffickers using Guarulhos as a hub to send drugs to Asia and Europe," he said. "They use the African countries as a transit point. Most of the drugs coming from the producing countries in Latin America go to African countries and, from there, they move the narcotics to Europe and Asia. But obviously, through mules, drugs are also taken directly to other countries, including in Asia."
The Brazilian federal police have also noticed an increase in the quantity of drugs per mule this year, the spokesman said. "Last year, we had an average of 5.8kg per mule, this year we have 6.9kg per mule."
According to official statistics, 174 people were detained for drug trafficking at the São Paulo-Guarulhos International Airport in the first eight months of 2018, and there was a total of 1,300kg of narcotics seized – with cocaine making up 90 per cent of the total.
Cocaine busts in Brazil's harbours – where the largest consignments go through – are also at a record high this year. After just seven months, seizures in 2018 were already at the highest level in the past decade, at an average of 66kg of cocaine a day.
Such figures can be explained by authorities stepping up their actions, but also by the fact that criminal networks are increasingly more active, in particular First Capital Command – a Brazilian gang with strong connections in other South American countries.
Compared with Brazil, the data provided by authorities in Hong Kong is much more opaque and scarce. More cocaine was seized in the city – 195.6kg – in the first eight months of this year than the 139.9kg seized in all of 2017. But the authorities claim a breakdown between the amount that was seized at the airport and in shipping ports is not available.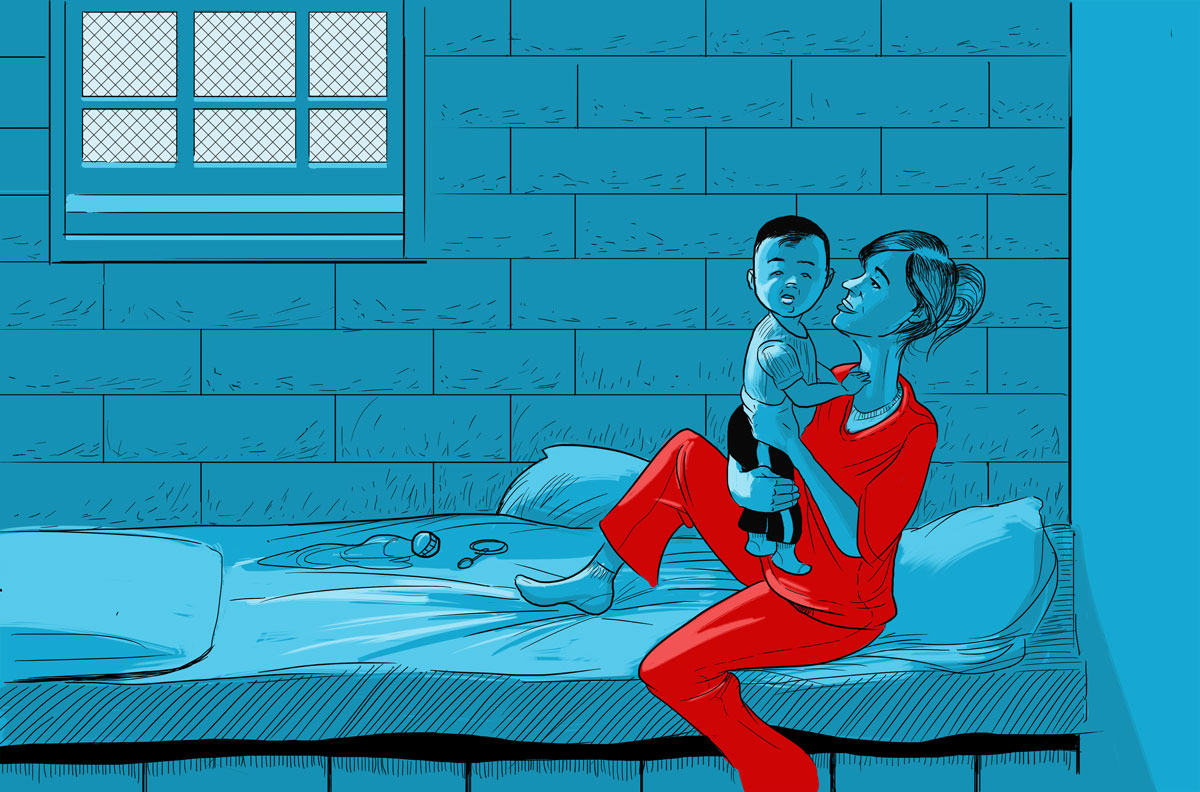 WOMEN: UNWILLING PAWNS
Countries tend to lump drug arrest statistics together and generalise, instead of breaking them down by the significance of the case. But very few top syndicate members have been arrested in Asia, while dozens of drug mules are thrown in jail every year.
Although it's hard to paint a clear picture of the extent of these networks, partly due to poor data coming out of several countries, there is an obvious trend reflected statistically and observed by those who have closely followed the matter – a growing number of women are being lured or forced to become mules.
"The use of women as drug mules has increased in the past three years. In 2016, they represented 32 per cent … and it reached 46 per cent by August this year," said the federal police spokesman at São Paulo-Guarulhos International Airport.
"I think it has to do with the economic crisis that the neighbouring countries are facing and also Brazil in itself. Perhaps [the syndicates] are also using women because they have a different profile and they think it's less likely to have them frisked by authorities," he said.
Brazil is in the midst of a political crisis and its economy is fragile. If we look at one of its neighbouring countries, such as Venezuela, the situation is even more serious. Food and medicine shortages as well as power cuts and hyperinflation have left millions in despair – a perfect recipe for vulnerable people to fall prey to drug syndicates.
According to official statistics, from January to July this year, most drug mules arrested at São Paulo's airport were Brazilians (36 per cent), followed by Africans (34 per cent) and other South American countries (11 per cent). Some experts say that something similar happens in receiving countries and cities that end up arresting drug mules upon arrival, such as Hong Kong.
The city's authorities claim they don't have such a breakdown. But a spokesman for the Hong Kong Correctional Services said that, as of the end of August, Hong Kong prisons were holding 1,709 foreigners in custody – or about 20.3 per cent of the penal population. Of that total, 655 had been convicted for drug related offences, 205 of whom were women.
According to the London-based Institute for Criminal Policy Research, Hong Kong has the world's highest proportion of female prisoners (21 per cent), followed by Laos (18 per cent), Macau (15 per cent), Qatar (15 per cent) and Kuwait (14 per cent).
"In the past couple of years, the drug mules [in Hong Kong] have been mostly women," said Wotherspoon, the advocate. "The Nigerians target women because they are easier to trick. They are usually desperate for money. Many are single mothers, from countries like Peru, Bolivia, Paraguay, Suriname … Nigerians have agents recruiting people in all these countries."
Older men, he notes, have also been a target of these groups. "The Pereira gang usually recruits older men. They know Hong Kong has a policy of deporting [arrested] men over 65."
Laidler from the University of Hong Kong's Centre for Criminology notes that the incarceration of women is a global problem. "In Latin America, for instance, it's monumental … the number of women going to prison for carrying drugs under quite stressful conditions is huge. They themselves are not necessarily drug users, but because of their life circumstances they find themselves in very bad situations."
Although many women are used as couriers, few play relevant roles in the drug trade. "At a street level, at a domestic level or at a global level it's a very patriarchal system. It's been like that for long time," she notes.
Maria, 53, is waiting to be sentenced. She is originally from Peru and only speaks Spanish. Hong Kong is the first foreign city she has ever been to, although she saw nothing but the airport.
Maria – not her real name – was working on her street food business in Lima when she was approached by a man who offered her a job in the city. "I thought it was to work as a helper," she recalled.
But a few days later, when they met again to discuss the details of the job, she was asked to swallow 185 capsules of cocaine.
The money she was offered would have solved all her problems: US$9,000. Maria could have paid back a loan she had taken and avoided losing a piece of land on which she dreamed of building a house.
"I had always led an honest life … I really regret this big mistake," she said.
That piece of land is now gone, and all her dreams have been shattered since she landed in Hong Kong. Maria said she did not receive any of the money.
"My family did not know anything … It's a shame for everyone," she said, tearing up.
Many drug mules have nothing to do with the criminal networks behind the drug trade. Sometimes they are even victims of human trafficking, who end up threatened and coerced to peddle narcotics, like Daniela from Venezuela claims happened to her.
"A minority had no idea of what they were doing. But the others are desperate people … they are not hard core criminals," Wotherspoon said.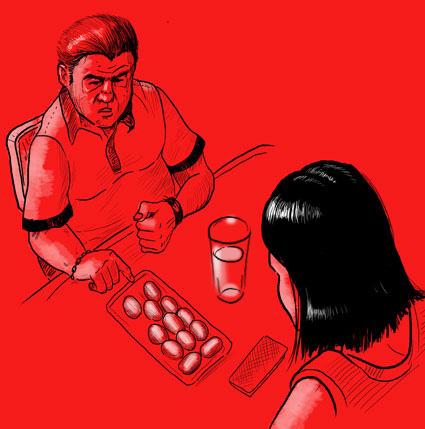 Patricia Ho, a human rights lawyer based in Hong Kong who has worked in some cases involving drug mules, said the local judicial system is failing them. "I am very concerned about the way our legal system deals with these drug mules. It's shocking. Some people have been threatened at gunpoint, had their babies threatened," she said.
Ho said this was one of the reasons Hong Kong needed anti-human trafficking laws as well as a proper mechanism to identify victims and protect them.
"They bring drugs – often without having a choice – and end up paying the price, while our authorities are not targeting the people higher up the chain. They are not interested. I don't know if it's corruption, incompetence or lack of manpower," she said. "But these people cannot be the casualties of our war against drugs."
Daniela's son Jaime will soon turn three years old – that's the age limit for children to be allowed with their mothers in prison.
Many children like him end up being sent to their mother's countries, while others go to orphanages in Hong Kong.
She prays for their fate to be different, as she waits for her appeal to be heard. "I am hoping that my sentence will be overturned," Daniela said. "I hope I can be free to raise him."